A Sky Full of Ships
2nd Edition
Instead of being a mere captain of a few ships, wouldn't you rather take the place of an admiral, commanding during those great fleet battles, those most dramatic of moments when entire empires stood or fell. If so, 'A Sky Full of Ships' just might be the rules for you. Using simple, fast moving game mechanics, ASFoS attempts to portray the important aspects of huge fleet engagements without becoming too bogged down in time consuming detail.
Everything required for play is included in this single 58 page book - ship design, movement and combat rules, optional rules such as electronic warfare, special weapons and technological levels, as well as scenarios, sample fleets and more.
Admiral, your fleet awaits.
Free Basic Rules


Free PDF
If you'd like to give the rules a test try, click on the above icon to download a PDF with all the basic rules.
Or, if you'd rather visit the website that started it all - Free Basic Rules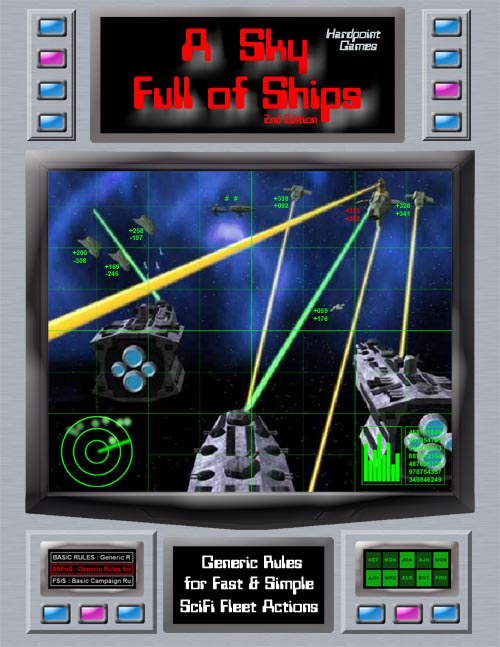 If you decide you like the rules and want to try the entire thing including all optional rules, they are available (cheap) from either of these two fine sites